What if you were labeled the world's UGLIEST person?
How would you respond?
Watch how this woman responds, and how it defines her life!
Lizzie has learned to take the negative in her life and let it propel her to greater and greater achievements.
So … what's stopping you or me?
What defines YOU?
Until next time,
P.S.:  Like this video?  Share it with your friends using the buttons above. 
P.P.S:  Today (Friday) is the last day to register for the 100 day challenge.  Hope you'll be able to join in!
Add your comments below.
Note:  You have to register in order to comment.  That's a good thing … I've found it helps reduce the number of spammy comments.
To your continued success!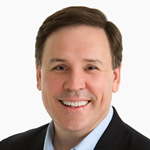 David Caban
Contact me here
Share this with others!