What do you think of the practice of "Goal setting"?
Love it?
Hate it?
Truthfully … I used to hate the idea of goal setting.  
Maybe it's because I always thought of it in the frame of reference that "you must always be achieving something".
For whatever reason, my brain isn't wired to "always be achieving."
Sounds exhausting to me.
And I had a challenge thinking of goals I could get excited about.
If someone asked me "what three goals would you like to achieve this year?", I would hem and haw and give generic answers like "make more money", "get healthy" and so on.
Then at some point in my life I realized … "goal setting" is just a couple of words.
What I really like to do is "solve problems".  
So, if someone asked me "what three problems would you like to solve in your life this year?", I was able to answer with specific and concrete ideas.
On the surface, it seemed to be a matter of semantics.
Like the song …
"You like potato and I like potahto,
You like tomato and I like tomahto."
You like "goal setting" and I like "problem solving".
Regardless …
If you're not consistently setting and achieving goals in 2014…
… or "solving worthy problems" in 2014 …
Nothing else matters.
Because your life, career or business business will never bring you the joy
and rewards you want …
You will simply wander in the weeds, and never live the life you want and deserve.
You will merely survive, but not thrive.
If you are NOT okay with this…
And you are willing to take "the road less traveled" and do what most people are NOT willing to do…
Inside, you will uncover the reasons why your life, career or business will never really work like you want it to, as it is now.
Along with how you can solve this "life or death" problem for good…
Before 2014 quickly becomes just another disappointing memory.
Everything Counts!
P.S. In 100 days, it will be the end of April … just past the day your taxes are due in the United States.  The registration for the 100 Day Challenge closes on Friday, January 10, 2014.  If there ever was a time to "do it now" … that would be NOW.  Don't push your luck … or you'll miss it.  Wouldn't want you to be one those people who always says "Wow, the year is going by so fast and I haven't made any progress in my life."
Get more info about the 100 day challenge!
And … I welcome your comments below.
To your continued success!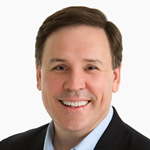 David Caban
Contact me here
Share this with others!