Just curious … has this ever happened to you?
You set a goal …
A New Years Resolution for example.
You visualize yourself achieving it in perfect detail…
You PROMISE yourself that you'll stick with it…
And then…
A few weeks later, you find yourself in the exact same position and you let your goal slip away …
… AGAIN.
Hey … I know your pain.
Been there, done that, and bought the tee shirt.
I'd like things to be different, too.
So, if you've struggled to make any LASTING change in your life and want 2014 to be different, you have a small window of opportunity in front of you.
Why New Years Resolutions Don't Work
I've found that the #1 Worst Thing for Your New Year's Resolution is…
…attempting to achieve TOO many.
It's the quickest way to guarantee failure and the worst thing you can do if you're trying to transform your life.
Why?
Watch this short, 2-minute video and that will give you clue. Certainly made sense to me.
It was put together by a business friend of mine who is running something called The 100 Day Challenge. 
Intrigued?
Click here to read more about what this 100 day challenge is really all about …
Happy New Year!
P.S. It's no coincidence that you're reading this post.  If you want to knock it out of the park this year, you owe it to yourself to watch this video now.
Don't miss out on your opportunity to see what happens next…
To your continued success!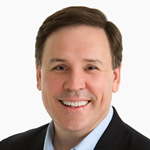 David Caban
Contact me here
Share this with others!