Today I'm going to share some numbers with you that I found to be startling and surprising …
… until I thought about them a little more closely.
As you read below, you may even see some parallels to your life … your business … and to other industries.
The Stats
Since 1994, I have been a member of Toastmasters International, the world's largest organization devoted to helping people improve their communication and leadership skills.
One of our local Toastmasters leaders heard this report from the organization's Executive Director at the 2012 International Convention:
Measuring the success of members who've joined Toastmasters International since 2006, fewer than 10% have earned the first speaking award, given for completing 10 speaking projects.
Furthermore, fewer than 3% have earned the first leadership award, which is given for simply attending meetings and taking on various roles in the meetings.
On the surface, the fact that 90-97% of members don't reach the basic status levels seems startling and surprising for such a well-respected organization as Toastmasters.
People pay money to join Toastmasters … and continue to pay dues every six months … even though the statistics show that won't complete the first achievements.
So, does that mean Toastmasters is "a scam"?
Well … let's look at the bigger picture here.
What's Behind the Stats?
I say there are three factors to consider behind the stats.
First, sometimes people join things, but don't finish what they start because of a change in their life.  For example, one of my fellow Toastmasters members left our club because her job ended. She lives out of state, but traveled to Cleveland for work every week.
Second, some people leave because they get what they want or need from their experience after a few meetings.  We had a member in my club who left us after a few months because she simply needed the confidence to give an important speech at her job.
Third, some people join and never attend another meeting.  In most cases, pure disappearance can be boiled down to this simple fact:
Lots of people join things, pay money, realize there is work involved (in this case to become a better speaker), and then quit.
But none of that is the fault of the governing organization.
Stats in Other Industries
You can probably see some parallels to other industries here.
Think of all the people who join health clubs in January with the goal to "get healthy".  Gyms are packed with new people who pony up membership fees and maybe even buy workout clothes to help them in their New Year's Resolutions.
If you've ever been a regular member of a health club, you know that by February, most of those new people are gone.  In fact, according to 2012 stats, 67% of people with gym memberships never use them.
Since 2007, I've come to know many people in the home business industry.  Many of these great people I know are, or have been, in direct sales, network marketing, or multi-level marketing.
Depending on the stats you find for the THAT industry, roughly 95% of the people who join never make any money and drop out.  Some people say that number is a myth, and I have seen plenty of people leave network marketing for the same three reasons people leave Toastmasters.
A friend of mine told me he read something once about why people join things and then do nothing.  (He couldn't remember the source, or else I'd link to it.)
The writer's theory was that people have a need (more money, become better speakers, lose weight, whatever) and so they join something because subconsciously they a) now feel less guilty because they've taken a step and b) have an excuse when they don't change ("I tried that and it didn't work").
A Facebook friend of mine said this:
The fact is in any scenario where you have a chance to grow … you can only be shown the way.  Few do the work.
The few who do gain the opportunity for the greatest reward.
And they will be the smallest percentage of people.
So … if you're ever hesitant to join something because you hear "90 to 97 percent of people quit / don't finish / never graduate / don't make any money" … you're hearing a sweeping generalization … and the underlying reason for the numbers rarely has to do with the company, opportunity or organization.
Don't let the statistics scare you.
Stick with it and work to be in that small percentage.
P.S.:  If you feel the urge to improve your communication and leadership skills, take a closer look at Toastmasters.  There's probably a club near you to visit as a guest!
To your continued success!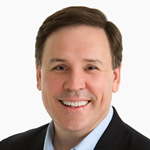 David Caban
Contact me here
Share this with others!