If you don't like what you do for a living … you have two choices.
Choice #1:  Get a new job.
Easy?  No.
Takes work.
But sometimes you have to do it.
Choice #2:  Deal with it.
You don't get paid to like your job.
You get paid to DO your job.
My hope is there is at least 10% of your job that you actually enjoy and that makes the other 90% bearable.
One of my favorite speakers is Larry Winget, and he says it well in this short excerpt from one of his programs:
The Lesson
Want to "reboot yourself"?
Take control of your attitude about your job …
or take control of your career.
Until next time …
To your continued success!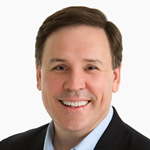 David Caban
Contact me here
Share this with others!