The question I want to ask you today is…
…Should we learn from Good or Evil People?
Our initial answer is almost always Good right?
A business associate of mine, named Mike Hobbs, made an interesting video on who we should learn from on the subject of creating wealth
I agree with Mike that we should study the wealth principles that people use.  I also agree with his premise that we should study principles from all sources, both good and bad, because there is always something we can learn.
The idea here is to help you expand your ideas about money and prosperity and how you can change your thinking … reboot yourself … on those topics.
If enjoyed today's post please 'like & share' this page so someone else can benefit from it!
To your continued success!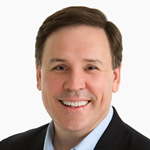 David Caban
Contact me here
Share this with others!