If you're reading this review, you are either considering joining Organo Coffee, you are doing some due diligence because you heard of some kind of "Organo Coffee scam", or you've already joined in the company and want some reassurance as to your choice. In this simple third party Organo Coffee review, I'll cover who the company is, their products, their compensation plan and whether or not it is a solid business opportunity.
Organo Coffee Company Background
The Organo Coffee Company Inc is a network marketing company in which you can make money buying healthy coffee and helping others buy healthy coffee.
A key element of confidence in any company is knowing the leaders behind it. Do they have experience in the industry? And do they have experience growning large successful companies? Organo Coffee is run by Founder and CEO, Bernie Chua. Chua has over 20 years of CEO-level Direct Sales Experience. Mr. Shane Morand is the Co-Founder of the Organo Coffee Company, and has been instrumental in launching various successful businesses in his career. The VP of Sales is Holton Boggs, a veteran MLM Executive and field leader who has built several successful MLM teams.
So, overall, the company has good leadership in place this is driving the company to greater success.
Organo Coffee Products and Services
The signature ingredient of all Organo products is Ganoderma Lucidum. Ganoderma Lucidum is the English scientific name for a species of red mushroom that once grew in the wild. Now, the mushroom is cultivated and grown in pristine conditions at special farms. Ganoderma Lucidum is currently used in Chinese medicine and contains more than 200 active elements that are known to improve health.
The signature product line of the Organo Coffee Company is "organic ganoderma coffee" sold under the name "Organo Gold." Besides Organo black coffee, the company markets mocha, organic green tea, hot chocolate, latte, soap and even toothpaste which all contain the Ganoderma Lucidum ingredient.
Organo Coffee Scam or Legitimate Opportunity?
Now, let's cover Organo's compensation plan. When some people learn that a company is built around network marketing or multi-level marketing, they jump on the internet and start searching for terms like "Organo Coffee Scam" to see if there is any bad information written about the company. Keep in mind, network marketing is not a scam. It's simply an alternative method of doing business in which a company compensates it direct sales representatives instead of paying for expensive national advertising. In a true network marketing company, representatives can earn money on a viable product without having to recruit anyone to join the business. Fortunately, that is the case with Organo Coffee.
Organo Coffee reps can earn money whenever a customer buys any of the Organo products. Some of this is "fast start money" for when a customer starts, and some of it is "long term residual" from regular monthly purchases by customers. If someone joins Organo as a full-fledged business representative, however, they can also take part in the Organo Coffee compensation plan.
Organo uses a Unilevel Compensation Plan. Basically, you can personally sponsor an unlimited number of representatives and either keep them personal, or place them under other reps in your network. You can also earn bonuses when other people join as reps in your organization, and residuals all down the line. Plus, at certain levels you can earn Matching Bonus and draw a bonus from a Worldwide Bonus Pool. You can find the full compensation plan spelled out in detail on the Organo website.
Overall, Organo rewards every stage of business development whether someone joins as a customer or as a fellow representative.
Summary: Organo Coffee Scam or Not?
To summarize, Organo Coffee is a very credible network marketing company. They have great products that are in demand, and a solid opportunity for making an income from the purchase of coffee. Therefore, there is no truth to the rumors of an Organo Coffee scam.
The challenge with network marketing is that most people who join as Organo reps really have no experience in the industry. So, when they fail because of their own lack of skills (or lack of good training), they blame the company and call it "a scam". The reason so many people fail is that often the only coaching new reps receive is to "talk to friends and family", "have meetings (or parties) in your home", and "approach anyone within 3 feet of where you're standing". Most of these traditional offline recruiting methods DO work, but not to the extent that most people hope.
In order to build a sizable Organo Coffee team that will earn you a significant residual income, you'll need to be able to generate your own leads for your business both offline and online.
Accelerate Your Organo Coffee Business By Generating Your Own Leads
You can generate your own leads both offline as mentioned previously, or online from the Internet. To pursue learning how to generate leads online, I recommend that you learn to use a proven Attraction Marketing system. One such system is MLSP (My Lead System Pro).  Watch the video below for an overview of the highlights of MLSP and how you can benefit from it:
//
When you combine a powerful online marketing system with time-tested offline
marketing techniques, there's no telling how successful you can be with Organo
Coffee. You will generate some great financial success and no one will say you're
part of any kind of "Organo Coffee scam".
To your continued success!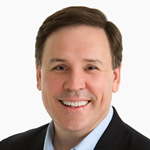 David Caban
Contact me here
Share this with others!