Creating Leads for Network Marketing
If you understand how network marketing works, you know that once you work through your list of friends, family and other members of your warm market, you must find another source of leads for network marketing.
A continuous supply of leads is absolutely essential to a successful business and they're tough to get unless you begin by using a proven lead generation system.
On the one hand, you could buy leads that someone else took the time to gather. On the other hand, you can generate your own.
Risks of Buying Leads for Network Marketing
You probably already know that you can buy leads online from lots of different places. Most of the time this is a waste of money because such leads are gathered from all kinds of places, sometimes under false pretenses, and may not be targeted to your business.
Sure, there are MLM "lead generation companies" that may sell you focused leads for network marketing, but these are extraordinarily pricey.
If you are making a massive amount of profits in your business, then you might pay a minimal amount for these targeted leads. The problem with buying such leads is that a lot of other people would be buying them, too.
Then, to add insult to injury, if you represent a product or service that pays large commissions, you will have huge competition from others who also want those commissions. Therefore, you would need to be the best closer on the planet to be successful.
Unfortunately, few network marketers are selling anything that grosses a $1000 commission or profit. The smaller the profit margin on a product, the less you'd be ready to spend on buying leads. The less you spend on leads, the worse the quality of the leads.
It's a bit of a Catch-22 situation. So now what to do?
"Do it Yourself" Leads for Network Marketing
The best quality leads you will find are the ones you learn how to generate yourself.
But regardless of where you get your leads, let's remember that network marketing is not about standing on a street corner and waving your product in each bypasser's face.  It's about helping people with their problems and dreams.  This is true with offline, face-to-face marketing, and it is also true for online marketing.
If you're going to create your own system for obtaining leads for network marketing, there are several things you will have to do:
* Setup a website
* Set up a good auto responder system
* Find out how to make videos
* Put in all your affiliate links
* Tie everything in the system together seamlessly
If you've never done that, or have tried and failed miserably, you should look into a system which will take you by the hand and show you the best way to generate those leads.
Systems For Generating Leads for Network Marketing
Many online marketing systems designed to generate leads for network marketing have come and gone during the last few years. Most have disappeared because they simply did not work.
One special "leads for network marketing" system that has been around for a long time is run by a group of entrepreneurs and network marketers who practice everything they preach in this system. They got together a few years back and noticed that too many people were struggling to generate leads for network marketing.
The system they created is not all about generating leads for network marketing. It actually contains everything you will need to know to find success in the MLM, direct sales and network marketing industry. It's also completely customizable so you can adjust it to the way that you need to do business and maintain your own personal approach.
In their system, you get the following:
* A customizable system that uses attraction marketing as a basis, to make it simpler for you to get started
* Websites you can personally brand as your own
* A system that will generate money for you from the very beginning
* Follow-up autoresponders and e-mail messages which contain your affiliate links
* Top of the line training which incorporates the system via a member's back-office, and
* Weekly training webinars with many of the top producers in the network marketing industry.
* And much more.
The Final Word on Generating Leads For Network Marketing
You can buy leads, but there are big expenses and problems involved with doing so. You can build your own system to generate your own leads, but that takes a lot of knowledge and time to do correctly.
Finally, you can use someone else's generic system and customize it to your particular needs. This final method is the simplest way to get started. Click here to find out more about using their system to generate leads for network marketing.
To your continued success!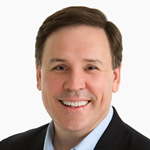 David Caban
Contact me here
Share this with others!