When we start in the network marketing industry, we're usually given the same instructions regardless of what company we're with:  make a list of your friends and family, and start contacting everyone on that list.  Am I right?
Okay great.  You've done that.  Now what?  Where do you find more people to talk to?
You Have to Go Into the "Cold Market"!
The cold market is anyone who doesn't already know you.  That could be someone you meet at a networking event.  Or it could be someone you meet on Facebook or from some other online source.
There are a lot of people you can learn from about how to work your cold market.  Here are three top earners I've learned from:
#
1:  Jordan Adler.  Jordan is the top earner in his company and author of the book "Beach Money".  I've seen Jordan speak at a variety of national conferences, sat across from him once at dinner and talked with him at invitation-only events in my market.
Jordan is a very unassuming guy, but he is a master at building relationships in the cold market.  From Jordan, I learned the following:  (and you can learn from Jordan, too):
how to easily identify 10-20 new prospects each week
how to meet 3-5 people per day
how to create relationships in a fun way
how to turn my cold market into my  warm market in 3 minutes or less
3 ways to do an effective 60 second commercial and
how to avoid becoming "the annoying network marketer" in my networking group (that one really helped me!)
Jordan will be doing a great presentation on these types of topics on May 18.  (Click here to learn more.)
#2. Todd Falcone.  Todd is a top-20 earner in his company, and a nationally known speaker and trainer on the topics of prospecting and accountability.  I've seen Todd speak at a couple of national conferences, plus I own his "Insider Secrets" recruiting course.
From Todd I learned some great techniques for cold market recruiting that have helped me find realtors, insurance agents, and other top performers for my team.  From Todd I learned …
how to instantly break the ice with strangers
how to not get shut down by prospects
how to cold call and NOT sound like a telemarketer
how to quickly identify and qualify people in 60-seconds or less, and
who the BEST people are that I want to have on my team.
Todd will also be doing a great presentation on these types of topics on May 18.  (Click here to learn more.)
#3.  Eric Worre.  Eric has made millions of dollars in the industry, and runs the website NetworkMarketingPro.com.  I've seen Eric teach at big industry events, and I own a few of his products.
From Eric, I learned some great ways to RE-approach my warm market when I felt like I burned it out.  He also taught me
how to "start over" if you feel stuck in your business
how to develop a 90-day game plan for success
a "super-indirect approach" that works GREAT with cold market prospects (this works great with hotel managers, and really high-level people)
Eric is hosting a conference in a few weeks and will be teaching these techniques on May 18.  (
Click here to learn more
.)
Other Masters of the Cold Market
Some other big names I've learned from include:
Ray Higdon
Rob Fore
Jonathan Budd
David Wood
Charles Orlando
Michelle Pescosolido
Bob Burg
Dani Johnson
Tim Sales and others.
Obviously, you can spend a lot of money obtaining all the materials these people publish.  Then, it would take you weeks and weeks to listen to and read all the information.  Believe me, it would take a lot of time, but it would be worth it!
How You Can Master Cold Market Recuiting
Fortunately, it doesn't have to take you weeks to learn to market better in the cold market.
My three favorite people (Jordan, Todd and Eric) will be teaching cold market recruiting tactics at Eric Worre's "Cold Market Recruiting Mastery" event May 18-20.  Also, some of the other people I listed above will also have slots on the speaking schedule.
Unfortunately, the live event is sold out, but you can still get a virtual ticket for the event.  Watch from the comfort of your own home!  The whole event will be recorded and you can watch what you miss until June 3rd.
How to Save $50 Off the Ticket Price
Tickets are currently $197 to watch the Cold Market Recruting Mastery Event online.  HOWEVER, you can knock $50 off the ticket price on the order form when you use this coupon code:   CABAN 
*** Note the CABAN coupon is only good through 12 Midnight on Tuesday, May 8th, 2012.  ***
I've got my ticket to attend this event on the live stream, so I'll be watching.  I hope you can join me!  Click here to see the entire lineup for the event.  
To your continued success!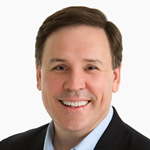 David Caban
Contact me here
Share this with others!